The Diocese of East Anglia
Scope of the Job
To design and install a comfort cooling system in a school atrium that became unusably hot in summer because of full height glazing – without altering the look of the space.
Location
St John Fisher Roman Catholic Sch, Peterborough.
The Challenge
Deadlines were tight and timing was critical: in order to avoid disrupting school life, all work had to be completed within the one-week half-term break in February 2012.
The challenge for Adcock was threefold: to provide an effective cooling system given the height of the atrium, to accommodate sufficient plant to do the job without impacting on the look of the space, and to complete a complex installation within a week.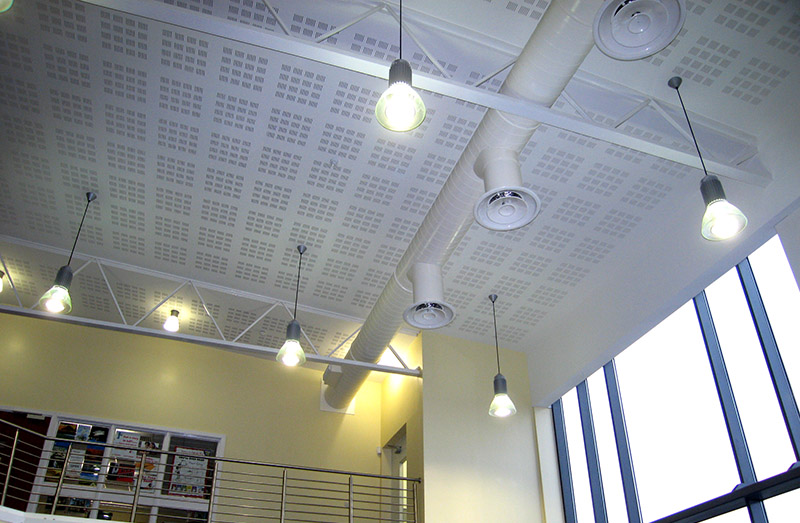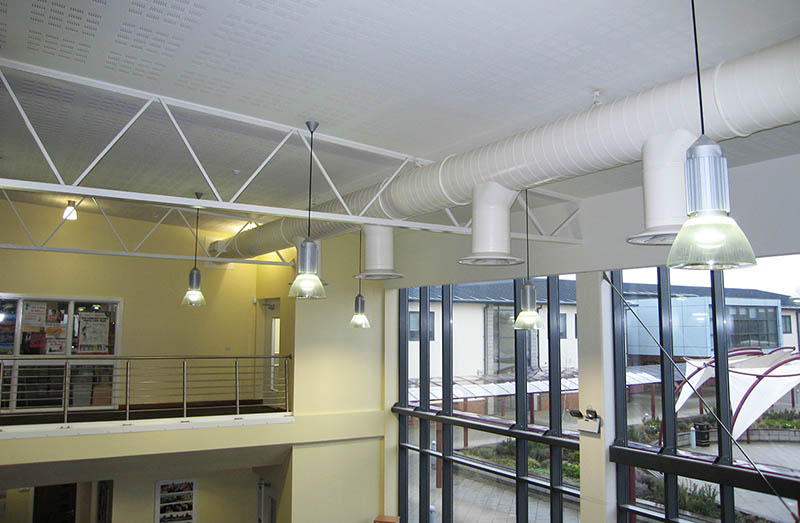 How We Helped
We designed a system which blends into the space with an exposed duct running across at high level, powder-coated to match the ceiling and featuring round supply grilles to compliment the existing lights.
In short, Adcock brought extensive experience of working on very different types of building and strong design and problem-solving skills to the process of devising a suitable system, plus first rate project management skills to ensure its successful installation within a tight timeframe.
We have also been contracted to carry out ongoing maintenance on the system installed at the school.
Equipment Installed
Mitsubishi ducted heat pumps and specially manufactured "duct in duct" spiral ductwork.