University Technical College Norfolk
Who are University Technical College Norfolk
UTCN purchased their new premises in mid-2013 and appointed Sotham Engineering to manage all of their M&E services. The goal of the UTCN is to provide students with the skills and qualifications to go to university or to take up skilled employment.
To achieve this they wanted to provide a modern facility through which they could offer a rigorous package of academic study, practical skill development and work experience with a particular focus on the advanced engineering and energy sectors.
Scope of the Job
Adcock were appointed by Sotham Engineering to design and install a state of the art heating, cooling and ventilation system which was not only highly efficient but which would also allow the students to view and learn from.
Location
UTCN, Yarefield Park, Old Hall Road, Norwich
The Challenge
We worked closely with Sotham Engineering and the consulting engineer to deliver an energy efficient solution to the buildings heating & cooling demands.
The installation was of the normal high standard from Adcock, much of which could be seen by the end users. The majority of indoor units are of a cassette
style with pipe work on show. It also consisted of a service corridor where all air conditioning pipe work was visible through classroom inspection windows or
if the engineering students wanted to they could walk down the service corridor for a closer look! We had to adhere to all Kier Builders H&S policies
and maintain a safe working environment at all times.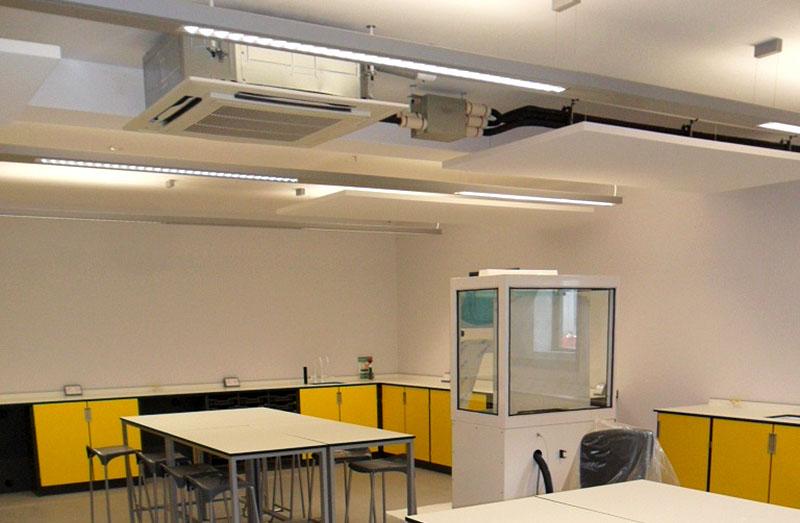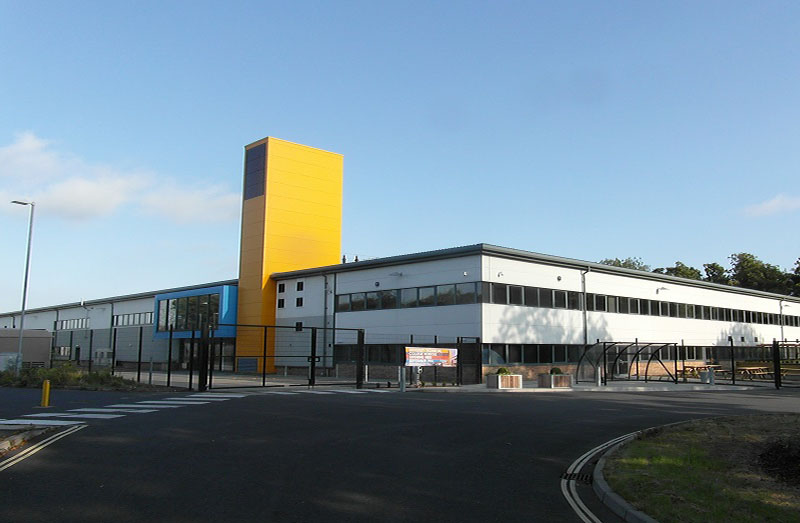 How We Helped
Adcock designed, project managed, installed and commissioned heat pump and heat recovery air conditioning in to the building. Adcock were the first trade on site to hand over fully functional equipment and a comprehensive Operation and Maintenance manual.
Equipment Installed
Our in-house CAD department produced detailed system plans and a comprehensive Operation & Maintenance manual.
The installation included a Toshiba R410A 2 pipe heat pump and Toshiba R410A 3 pipe heat recovery VRF air conditioning systems ranging from 22 to 40Kw. Further we also installed a stand-alone Toshiba split system in the server room.